The word 'Telion' originates from the eponymous Greek word ' Τελειον ' (te-lee-on) which literally means 'Perfect'.
Telion  Architectural Designs, provides consultancy and design services to help with your house or property development projects  and in exploring ways of maximizing your property's potential. From the initial survey and conceptual designs, right through to the planning application, building regulations and builder selection stages, we are there to help you along.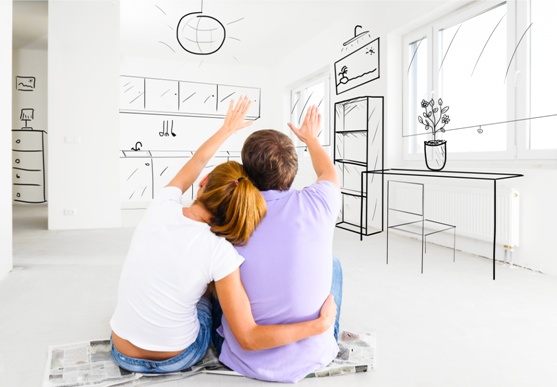 We focus mainly on the residential sector, including new houses, extensions, conversions, renovations and conversions to flats. We have also worked on a small number of light commercial projects.
We have affiliations with numerous other professionals (including other architectural design practices, planning appeal consultants, structural engineers, Party Wall Act surveyors, arboriculturists, noise assessment specialists, energy performance assessors, land surveyors and many others)  whom we will bring on board, depending on the project's requirements.
We cover, mainly the Surrey and South East geographical areas of the UK  (including London) but we have also been involved in projects in Wales and overseas.
Our philosophy is based on the following guiding principles:
Your home is indeed YOUR castle
Every job is unique
There is no such thing as a 'simple job'
Your needs and aspirations come first
We promote an interactive approach to the conceptual designs. We adjust  the design as it progresses to ensure it continues to address your specific needs. Through our design creativity, professional approach and commitment to your objectives, we aim to meet and exceed expectations.
We aim to deliver 'Perfect Solutions'.
We used Telion in relation to a first floor extension that we had on a locally listed property – initially we were looking to have a loft conversion but following the first set of 'conceptual designs' this looked to be a very expensive option. At this point Telion had both the knowledge, confidence and vision to advise us of a different option we could look at that would be more cost effective but still providing us with the additional room we required. … I have already recommended Telion to several friends who are looking to have extensions carried out in the future – probably the best money we spent on the project.  (N.Greenwood)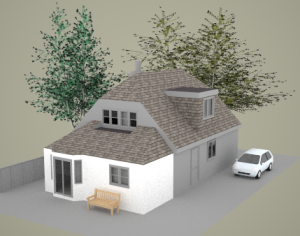 Our modular approach allows our customers to select the services required be it, Initial Appraisal, Design, Planning, Building Regulations, Tendering, Planning Appeals, or just pre-purchase  consultation.
We listen to your needs and objectives and advise you on the available options. We don't just assume that the only way to improve your property is to extend it.
Through our collaborative approach and our 'out-of-the-box' thinking, it is sometimes possible to re-model the property internally, meeting your primary space requirements and all … without the need for planning permission!